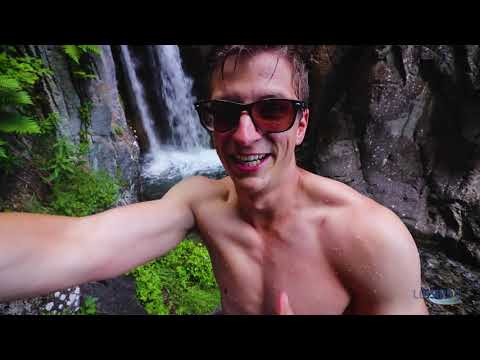 Randonnée pédestre
Dailley gorges
Les Granges (Salvan)
The Dailley Gorges are partially open due to a landslide that occurred last year. On the map below, you will find the sections that are be accessible. Thank you for following the signage in place for the detour trail.

The Dailley Gorge provides an extraordinary walk in a setting that is wild yet easily accessible.

The route through the gorge, which has been superbly renovated, passes through magnificent pine forests and takes you from Les Granges to Van d'en Bas using features that require a degree of daring, such as footbridges, tunnels and steep flights of steps.

The view is breathtaking! The Salanfe river plunges down the steep gorge in stages from one level to another and, in the distance, the snowy peaks of the Alps rise above the gentle haze in the Rhône Valley. A delight for all romantics. On the hottest days of summer, the coolness of the gorge is particularly welcome.

In these gorges, the perpetual work of the water that shapes the rocks, the freshness and a climate reminiscent of the Mediterranean with its Scots pines will leave a long-lasting impression. It is famous for its unusual wedged rock (le rocher coincé).

Routes
Go through Les Granges, passing in front of the Hôtel Balance, and take the track waymarked with tree species, which is level until you reach the hut belonging to the Amis du Dailley. From there, follow the signs marked "la cascade", cross the bridge and walk uphill along the gorge to Van d'en Bas (meals and refreshments available at the Auberge du Vallon de Van). Return to Les Granges via the Col de la Matze.


TOUR VALLON DE VAN
Option of extending these two routes by going round the Van Valley from Van d'en Bas. Allow 🕗 1h30 extra.




Contact
Dailley gorges
Opening
Du 18 May 2022 au 01 Nov 2022


Every day





Full reopening to be confirmed
1922 Les Granges (Salvan)
---
Location / Access
GPS coordinates :
46.12509886425901, 7.020242214202882
Access :

EN VÉHICULE
Autoroute A9, sortie Martigny, direction Salvan – Les Marécottes, après avoir traversé Salvan, poursuivre jusqu'à l'entrée du village des Granges en suivant le panneau parking Gorges du Dailley.
Merci de laisser votre véhicule sur la grande place de parc à l'entrée du village des Granges.
EN TRANSPORT PUBLIC
Ligne CFF jusqu'à Martigny, puis correspondance avec le Mont-Blanc Express - horaires
L'été le bus du Vallon de Van part du centre commercial « Les Marais » à Salvan, dessert Les Marécottes (la gare et la place de la télécabine) puis Les Granges (bifurcation) et le Vallon de Van (Van d'en Bas et Van d'en Haut). - horaires

TOILETTES
Des toilettes publiques sont disponibles en prolongation de l'Hôtel Balance sur la gauche de la route en se rendant aux Gorges du Dailley.

DÉCHETS
Il n'y a pas de poubelle le long du chemin, merci de respecter la nature et d'emporter vos déchets avec vous.
---